Surfset Pilates is our newest class here at Sandbox Fitness. This class involves floating barres on unstable surfboards which really gets your core and booty working.
Minna and Style Expert, Alison Deyette show you their favorite moves and fun outfits each month. This month we are featuring outfits from Beyond Yoga. We believe that working out should be fun and so should your workout wardrobe.
First Move
Rear Leg Lifts
Bend your knee forward and lift up once then bring back to a straight leg position and raise it up twice. Don't bounce it. Stay in control. All while holding in your stomach, breathing and, as we say, knitting in your ribs. Do this for 60 seconds on each leg or a count of 20 on each leg.
Second Move
Turned Out Barre Squats to Rollout
Pull out your best ballerina imitation. First position is your feet slightly turned out and  your heels touching. Raise your heels for this move then slowly lower down twice and be sure you don't stick out your butt. Your lower abs should be pulled in. Then move your feet to parallel position to rollout to a plank while holding the bar. Do this for 60 seconds or a count of 20.
Third Move
Scissor Pass Through With Ball
Lying on your back on the surfboard. Hold ball with outstretched arms. Pull in your stomach and lift your head and shoulders off the board. Start to scissors your legs up and down while you pass the ball through back and forth. Do this for 60 seconds or a count of 20.
Fourth Move
Oblique Hip Combo
Start by being on your knees in the middle of the board facing out to the side. Take the bar in one arm and raise up your other arm. Lift up outside leg straight once. Then bend leg and bend raised arm to meet in a oblique side crunch. You'll want to stay aligned on the side so don't lean forward or let your hips roll back or the move will work the wrong areas.
And don't forget to breathe in and out. Hold in your stomach to keep you from wobbling on the board.
Our favorite photos when we just act a bit silly after shooting our moves.
Make sure to follow us on our Youtube channel to see new moves every month.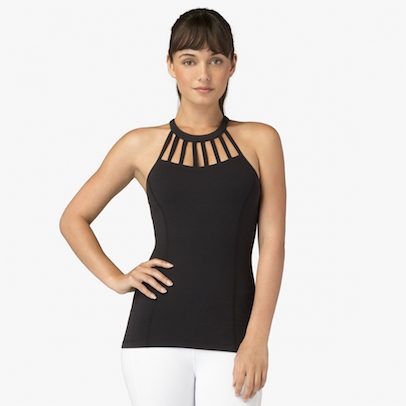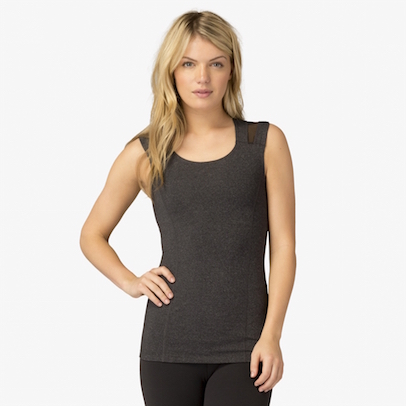 Stay tuned each month for more fitness and fashion from Minna, owner of Sandbox Fitness, and Alison Deyette, Style Expert.